Al urjoonul qadeem of Jumada-al-Oola 1444: December 23 & December 22, 2022
New Crescent Moon of Jumada-at-Thania 1444:

The Astronomical New Moon (conjunction) is on December 23, 2023 (Friday) at 10:17 UT. On that day, the moon is extremely difficult to see in South America but can only be seen in Polynesian Islands. On December 24, it can be seen every where except most of Europe, where it can be seen on December 25 (See visibility curves).
The earliest reported sighting of the new crescent was on ......... from ...................
December 23, 2022 (Friday):
---
December 24, 2022 (Saturday):
---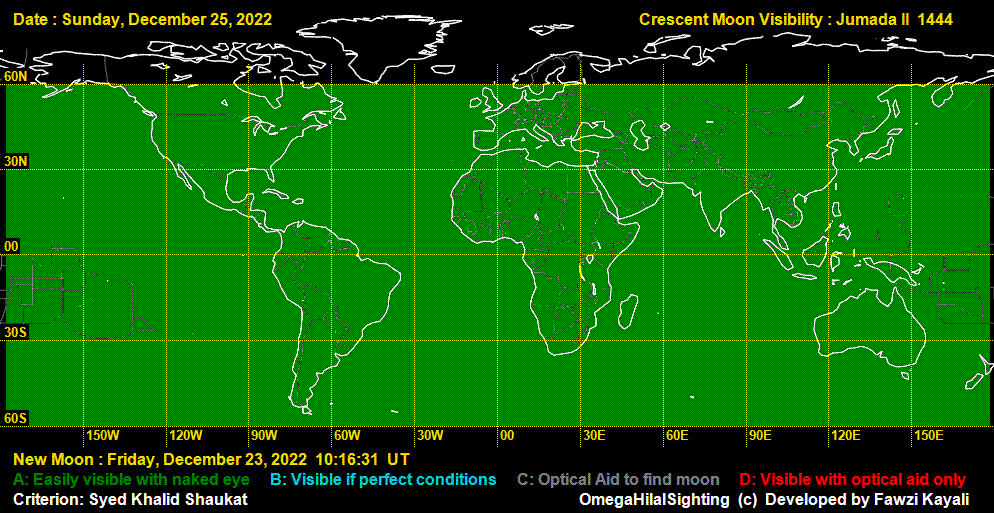 December 25, 2022 (Sunday):
---