Al urjoonul qadeem of Shawwal 1446: April 27 & April 26, 2025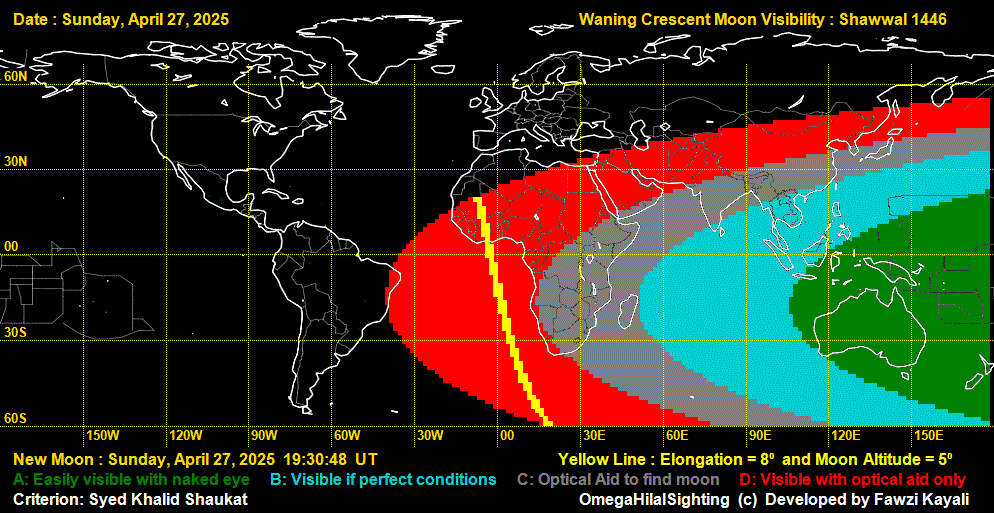 New Crescent Moon of Dhul-Qi'dah 1446:
The Astronomical New Moon (conjunction) is on April 27, 2025 (Sunday) at 19:31 UT.

On May 8, the moon can not be seen easily in North America. On May 9, it can be seen in the whole world except New Zealand and parts of Australia. On May 10, it can be easily seen in the whole world (See visibility curves).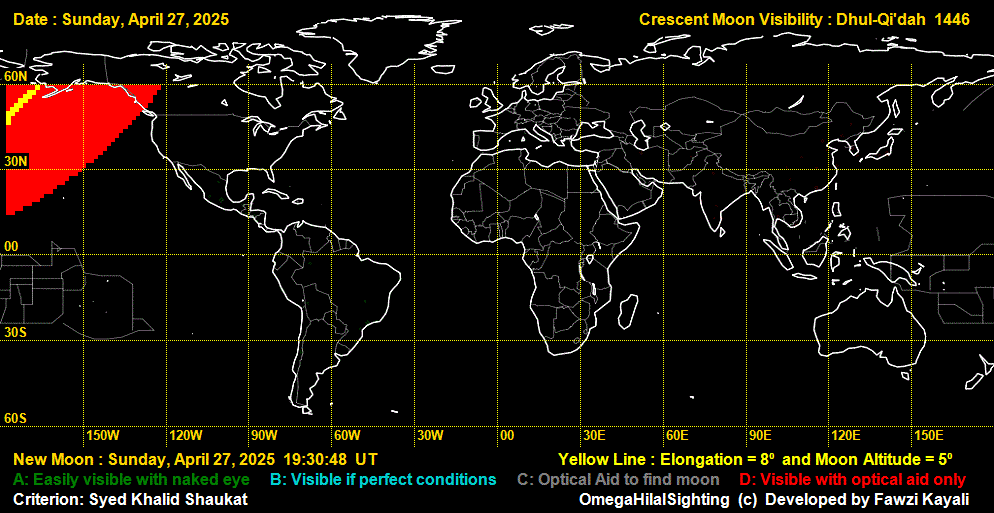 The earliest reported sighting of the new crescent was on ......... from ...................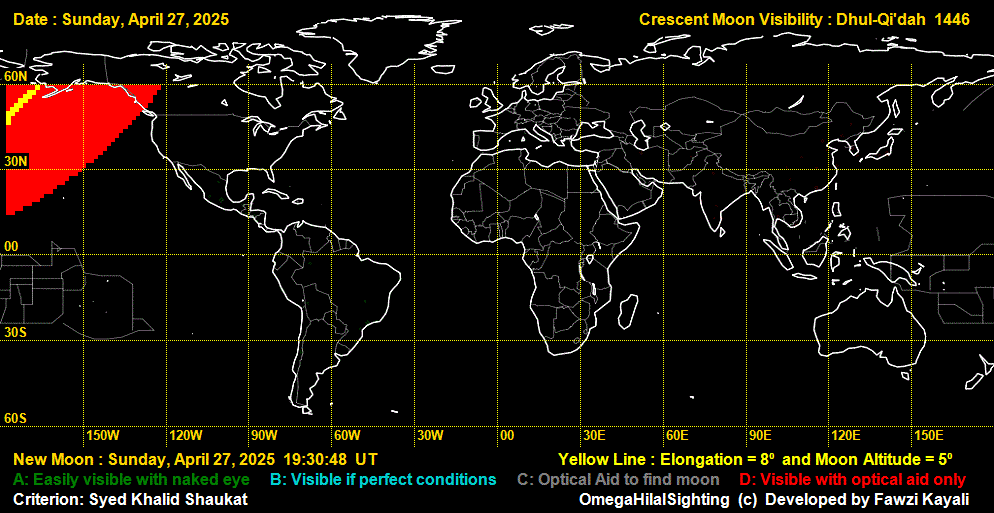 April 27, 2025 (Sunday):
---
April 28, 2025 (Monday):
---
April 29, 2025 (Tuesday):
---

Back to Top