Al urjoonul qadeem of Dhul-Hijjah 1444: July 17 & July 16, 2023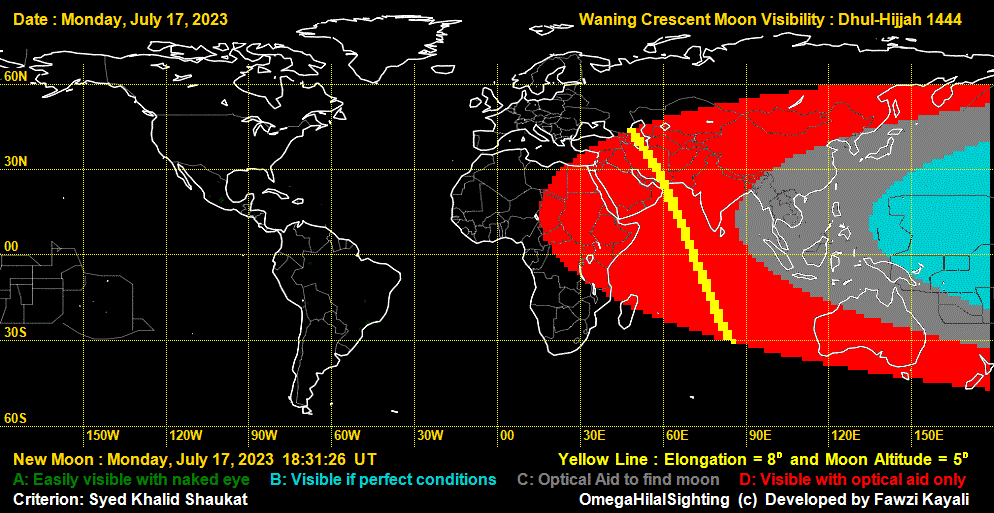 New Crescent Moon of Muharram 1445:
The Astronomical New Moon (conjunction) is on July 17, 2023 (Monday) at 18:32 UT.

On July 17, the crescent can not be seen anywhere. On July 18, with difficulty it may be seen in Africa and parts of Southern Europe, but can easily be seen in Americas. On July 19, it can be seen in the whole world. (See visibility curves).

The earliest reported sighting of the new crescent was on ......... from ...................
July 17, 2023 (Monday):
---
July 18, 2023 (Tuesday):
---
July 19, 2023 (Wednesday):
---

Back to Top